Shopping Cart
Your Cart is Empty
There was an error with PayPal
Click here to try again
Thank you for your business!
You should be receiving an order confirmation from Paypal shortly.
Exit Shopping Cart
SOMETHINGS YOU NEED TO KNOW...
| | |
| --- | --- |
| Posted on 3 August, 2014 at 12:14 | |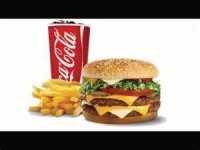 HAVE YOU EVER WONDERED WHY YOU OR YOUR CHILD, IS HYPERATIVE AFTER DRINKING A CAN OF COLA?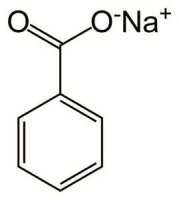 WELL, APPARENTLY, COLA IS ONLY ONE OF THE 1000'S OF PRODUCTS, WHICH INCLUDE THE INGREDIENT.."SODIUM BENZOATE".
SODIUM BENZOATE IS A PRESERVATIVE FOUND IN FOODS, CHILDREN'S PRODUCTS, PERSONAL HYGENE PRODUCTS, MAKE-UP, EVEN IN FIREWORKS! (it's what gives them the loud whistling sound, so it's been said!)
ARTIFICIAL COLOURS, WHEN PAIRED WITH SODIUM BENZOATE MAY BE LINKED WITH HYPERATIVE BEHAVIOUR. AND THEY WANT US TO GIVE THIS TO OUR CHILDREN?!
COCA COLA COMPANY IS SAID TO BE IN THE PROCESS OF PHASING OUT SODIUM BENZOATE FROM DIET COLA. ALSO FROM OTHER PRODUCTS SUCH AS: SPRITE, FANTA, AND OASIS - AS SOON AS A SATISFACTORY ALTERNATIVE IS DISCOVERED (WHENEVER THAT MAY BE?!) IN THE MEANTIME, IT MAY BE A GOOD IDEA, TO AVOID THESE 'POTENTIALLY POISONOUS' PRODUCTS.
SODIUM BENZOATE ALSO HAS THE ABILITY TO DEPRIVE CELLS OF OXYGEN, BREAK DOWN THE IMMUNE SYSTEM AND CAUSE CANCER. THIS KILLER IS FLYING UNDER THE CONSUMER RADAR WITH IT'S USER FRIENDLY TAG LINE "AS A PRESERVATIVE".
THIS SILENT CHOKER HAS FOUND IT'S WAY INTO THOUSANDS OF PRODUCTS, EVEN FOODS THAT ARE LABELLED 'ALL NATURAL' BUT DON'T BE FOOLED! WHILE BENZOIC ACID IS FOUND NATURALLY IN MANY FRUITS, THE SODIUM BENZOATE LISTED ON A PRODUCTS LABEL IS SYNTHESIZED IN A LAB.
DERIVED FROM A REACTION OF BENZOIC ACID WITH SODIUM HYDROXIDE, SODIUM BENZOATE IS ACTUALLY SALT OF BENZOIC ACID. SODIUM BENZOATE IS A CARCINOGENIC ADDITIVES WHICH, WHEN EATEN OR APPLIED TO THE SKIN, GETS TRANSPORTED TO THE LIVER, WHERE IT IS SUPPOSED TO BE FILTERED, AND EXPELLED IN URINE, BUT THE DAMAGE GETS DONE BEFORE THAT PROCESS IS COMPLETE.
SODIUM BENZOATE CHOKES OUT YOUR BODY'S NUTRIENTS AT THE DNA CELLULAR LEVEL BY DEPRIVING MITOCHONDRIA CELLS OF OXYGEN, SOMETIMES COMPLETELY SHUTTING DOWN.
JUST AS HUMANS' NEED OXYGEN TO BREATHE, CELLS NEED OXYGEN TO FUNCTION PROPERLY AND TO FIGHT OFF INFECTION, INCLUDING CANCER.
THE FDA SAYS IT'S SAFE BECAUSE THE AMOUNT USED TO PRESERVE FOODS IS VERY LOW, BUT DON'T EVER COMBINE IT WITH VIT.C OR E, AS THIS CAUSES BENZENE TO BE FORMED. BENZENE IS A KNOWN CARCINOGENIC, WHICH MEANS IT CAUSES CANCER.
NEVER MIX VIT. C WITH PICKLES, PEPPERS, SALAD DRESSING, SALSA, DIPS, SHREDDED CHEESE, JAMS AND MOST CONDIMENTS, VINEGAR, FRUIT JUICES, KETCHUP, OR DIET OR REGULAR SODA. ALSO DON'T FORGET: ABOUT MOUTHWASH, CHILDREN'S (SO-CALLED) NATURAL TEETHING PRODUCTS, CREAMS, TOOTHPASTE, COUGH SYRUP AND MOST COSMETIC PRODUCTS.
SO NOW WHY IS IT PUT IN FOOD? IT'S THE CHEAPEST MOLD INHIBITOR ON THE MARKET, SO IT'S ALL ABOUT THE MONEY. ACIDIC FOODS TEND TO GROW BACTERIA, MOLD AND YEAST MORE EASILY THAT NON-ACIDIC FOODS, SO SODIUM BENZOATE EXTENDS THE SHELF LIFE , WHILE IT SHORTENS HUMAN LIFE.
CANCER IS ALL ABOUT THE CUMULATIVE EFFECT. WHEN THE HUMAN BODY IS EXPOSED REPEATEDLY TO ANY LEVEL OF THIS CARCINOGEN, WHICH REARS IT'S UGLY HEAD IN THOUSANDS OF PRODUCTS, THE IMMUNE SYSTEM, OVER TIME, IS DEPLETED TO THE POINT THAT ONE ACQUIRES AN IMMUNE DEFICIENCY. THEN THE BODY DOES NOT HAVE ENOUGH ESSENTIAL NUTRIENTS TO DETOXIFY, AND THIS OCCURS AT THE CELLULAR LEVEL.
PARKINSON'S, NEURO-DEGENARTIVE, AND PREMATURE AGING HAVE ALL BEEN ATTRIBUTED TO THIS INFAMOUS 'PRESERVATIVE'.
BEWARE! AND KEEP SAFE..
BLESSINGS
Categories: SODIUM BENZOATE (SILENT KILLER?)
/