Shopping Basket
Your Basket is Empty
There was an error with PayPal
Click here to try again
Thank you for your business!
You should receive an order confirmation from Paypal shortly.
Exit Shopping Basket
SOMETHINGS YOU NEED TO KNOW...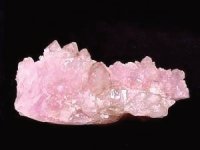 CRYSTALS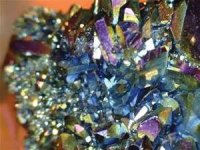 WE HAVE FOUND, THAT PUTTING CRYSTALS, SUCH AS : ROSE QUARTZ, LAPIS LAZULI, AMETHYST, CITRINE, TIGERS EYE, ETC. IN A GLASS/OR SMALL JAR OF BOILED, AND THEN COOLED WATER, IN OTHER WORDS, MAKING AN ELIXIR, CAN HAVE FAR-REACHING HEALTH BENEFITS.

FOR EXAMPLE: IF YOU PUT A PIECE OF CITRINE INTO A JAR OF WATER, LEAVE IT IN SUNLIGHT, FOR SEVERAL WEEKS -BEFORE TAKING A SIP EACH MORNING, AND A SIP EACH EVENING - YOU WILL FEEL A GENERAL SENSE OF WELL-BEING. DEPENDING ON THE PROPERTIES OF EACH INDIVIDUAL CRYSTAL, DETERMINES WHAT BENEFITS YOU WILL GAIN FROM THEM. IE. CITRINE = ABUNDANCE.
APPARENTLY, FROM WHEN TIME BEGAN, CRYSTALS HAVE BEEN USED FOR HEALTH BENEFITS, IN VARIOUS WAYS. THEY USED TO STORE THEM IN GLASS CONTAINERS. THEY WERE HEAVILY GUARDED FOR PROTECTION, AS THEY WERE IMMENSELY VALUABLE FOR WELL-BEING, TO THEIR OWNERS.
/